Profile

Confessions of a Mutant Lesbian Immigrant Librarian
(Yeah, it's a mouthful.)
Free Account
Created on 2016-12-30 17:51:16 (#2664096), last updated 2016-12-30 (37 weeks ago)
173 comments received, 0 comments posted
4 Journal Entries, 0 Tags, 0 Memories, 3 Icons

About

Mini Bio
AVAILABLE FOR APPLICATIONS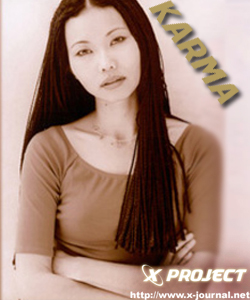 X-PROJECT: AN X-MEN MOVIEVERSE RPG

A refugee from Vietnam, Xi'an Coy Manh, or "Shan" as she prefers to be called, is the daughter of a South Vietnamese war veteran suffering from post traumatic stress and a leg injury. The family immigrated to the US when Shan was a young teen - it was on the refugee boat that she manifested her ability to psionically possess others when they were attacked by pirates. She built herself a successful life in the States, studying hard, until her college graduation when a hotel fire killed her parents, made her twin brother and her uncle fugitives from the FBI and placed the responsibility for raising her young siblings directly in her hands. Struggling to cope for some time, she eventually got a job at Xavier's as the school's librarian, the position suiting her quiet, orderly nature and the school providing an education to her younger brother and sister, also twins and both X-positive. She remains at the school, caring for Leong and Nga and debating whether or not it is time to take an active role in her own life again.

X-Project is an X-Men movieverse RPG on Livejournal. Set after X2, we've been running since May 2003 and use a combination of in-character journals and email/IM logs. There's a number of settings for a range of play, whatever your preference, and we accept new characters as well as encourage people to adopt one of our orphans.

We also highly encourage readers - if you're looking for X-Men based entertainment, X-Project welcomes you to read along and enjoy the ride!



Application|Taken/Available|Game History|Game Wiki|Now Playing|Rules|FAQ|Contact Us

Connect
america
,
ani difranco
,
asian-americans
,
books
,
bright colours
,
child care
,
columbia university
,
dancing
,
democracy
,
english
,
french
,
gay rights
,
glbt
,
indie pop
,
knitting
,
librarianship
,
libraries
,
making a difference
,
mutant rights
, not mutant registration,
silk
,
tori amos
,
vietnam
,
vietnamese
,
women
,
young adults

People
[View Entries]

[livejournal.com]
x-adrienne
,
x-artie
,
x-asgardian
,
x-avier
,
x-bamf
,
x-barrier
,
x-bevatron
,
x-blink
,
x-callisto
,
x-celsis
,
x-cyclops
,
x-cypher
,
x-dominion
,
x-dust
,
x-eidolon
,
x-emplate
,
x-firestar
,
x-flames
,
x-invisiblegirl
,
x-jeangrey
,
x-jessicajones
,
x-jubilee
,
x-korvus
,
x-legion
,
x-maverick
,
x-meggan
,
x-minibruiser
,
x-newscast
,
x-plosive
,
x-polarisstar
,
x-pyromania
,
x-roulette
,
x-scarletwitch
,
x-scion
,
x-scorpion
,
x-skin
,
x-squirrel
,
x-tarot
,
x-traction
,
x-velocidad
,
x-wallflower-
,
x-weaponx
,
x-welshpixie
,
x-wildchild
,
x-wytchbrat
,
xp-friends

Communities
[View entries]

Feeds
[View Entries]

Subscriptions (0)

Linking
To link to this user, copy this code:
On Dreamwidth:
Elsewhere: